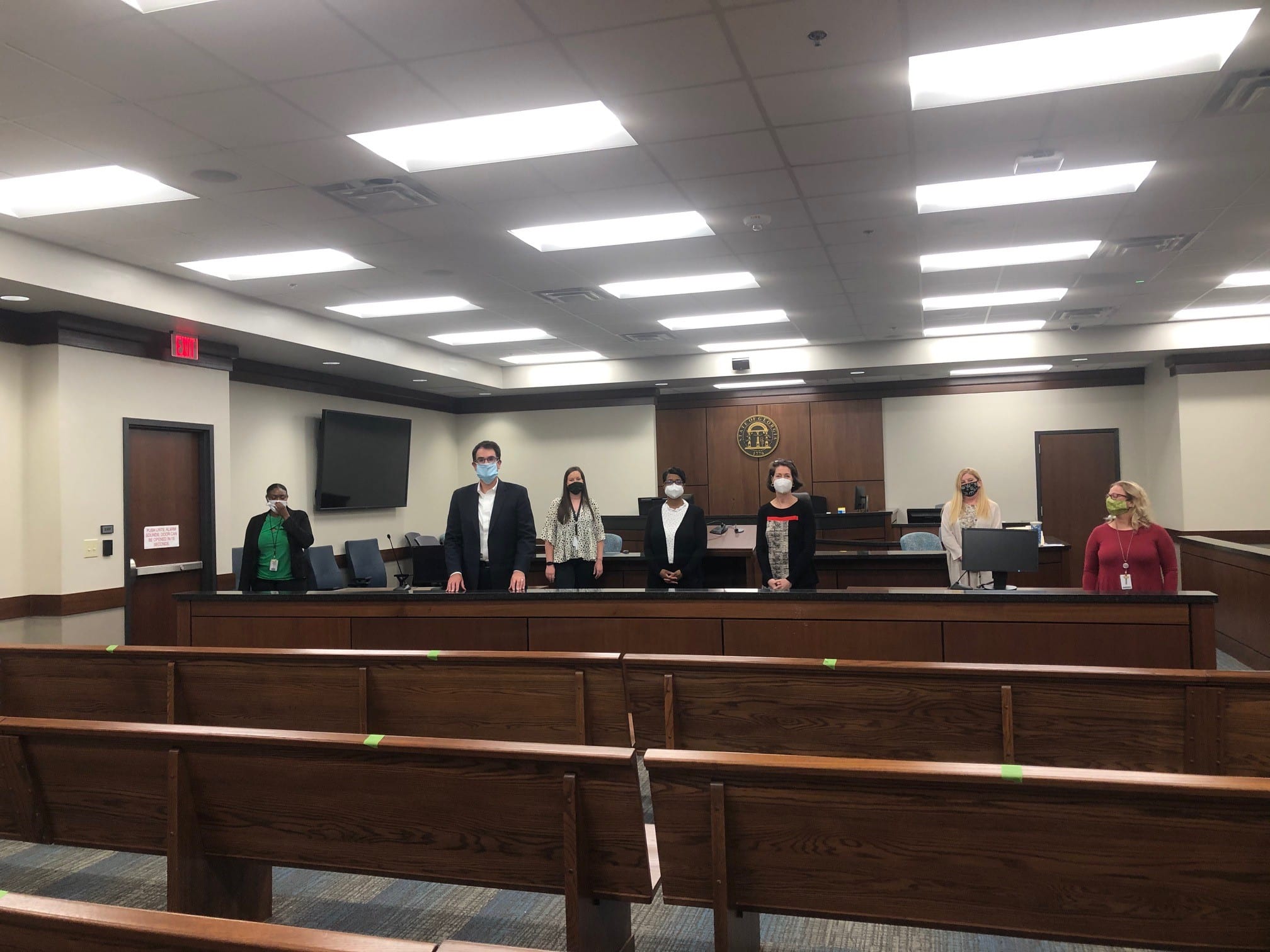 Star-C spent the afternoon with the Judge Murphy, Chief Magistrate of  Cobb
County, and his staff to discuss our partnership when the court starts
hearing eviction cases in July 2020.  There are currently approximately 1,000 cases on the docket when court resumes in July and Star-C will be on site during the court
sessions as a resource to help tenants and landlord resolve outstanding rent and avoid eviction.
Star-C created an eviction relief fund and Cobb County has provided a grant
through its funding from the CARES act.  Through this grant, Star-C can
offer Cobb residents rental assistance up to 70% of outstanding rent delinquency due to COVID-19 related issues, for two months at qualified apartment communities.  Star-C and Cobb County court has the shared vision of keeping as many Cobb families in their homes as possible.
Judge Murphy will host an information session next Wednesday June 24, 2020
at 1:00 p.m. in Courtroom M202 of the Magistrate Court; we will also be
reaching out directly to eligible landlords with cases on the docket.  The meeting will also be available to the public through Webex.