Join us at our next event via Zoom!



How to Transform "Dangerous Dwellings" with Public Safety:
Join us 9/29!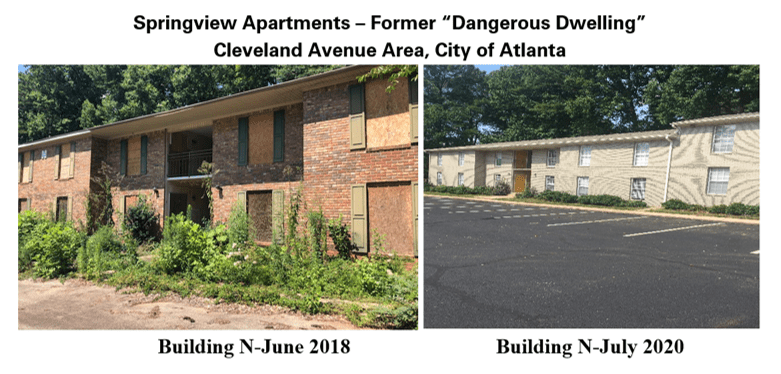 Our panelists include:
Sargent Charles Abdias
 (
Crime Stoppers
), 
Officer George Crenshaw 'Smiley'
 (
Atlanta Police
), 
Sheriff Patrick Laba
t
(
Fulton County
) and 
Angie Santy
 (
VP of Operations, TI Asset
 Management.
) 
This event will be held via Zoom. 

Springview's Transformation – featured on 11Alive
How did Springview Apartments (pictured above) go from being a "dangerous dwelling" to a "desirable dwelling" with dramatically reduced crime? 
Check out this story by 11Alive! 

1335-D Canton Rd
Marietta, Ga 30066
404-698-3781
hello@star-c.org
Star-C is a collaborative, nonprofit 501(c)(3) providing affordable apartment community residents with wrap-around educational, wellness and gardening programs.
Copyright 2020 Star-C, Inc.                           Site by Metro Ad Men, Inc.