The program model is simple and unique: reduce transiency by keeping families stable, in an affordable housing environment, with access to educational support and affordable medical services, and they will have the highest chance to thrive.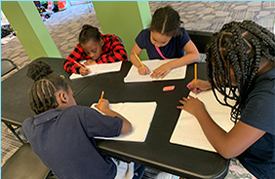 Offered to families at no charge, our program gives children a place to go at the end of the school day. An on-site director and volunteers help children with homework, reading efficiencies and core building initiatives.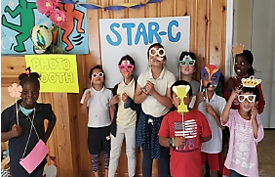 While children are on break, our fun and free summer camp program helps keep them engaged in an enriching environment and prevents learning loss known as "summer slide."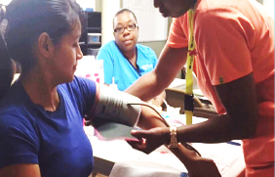 Partnerships with local medical and dental providers provide residents with regular healthcare checkups, dental care, and screening fairs for diabetes and other illnesses.
Star-C bolsters food security for its families by providing healthy snacks and lunches during our afterschool and summer programs.  Additionally, in partnership with Willow Branch Apartments in Clarkston, we provide residents access to community gardens where they can grow their own produce to supplement grocery purchases.  The gardens provide a taste of home for refugee families, as well as a sense of place and ownership in Atlanta
Currently our Eviction Relief program is inactive. Star-C's Eviction Relief Fund is a rent matching scholarship that helps qualified residents timely pay their rent and continue to raise their children in their same school. The program is administered through landlords that operate apartments at rents 80% below AMI in low-performing school districts. Beginning in 2020, Star-C played a major role in administering COVID-19 relief funds in the Metro-Atlanta area distributing approximately $11 million to 327 properties across the city. The organization's unique approach to partnering with Magistrate Courts in Cobb and Fulton counties to identify tenants in need of eviction relief has garnered local and national praise.