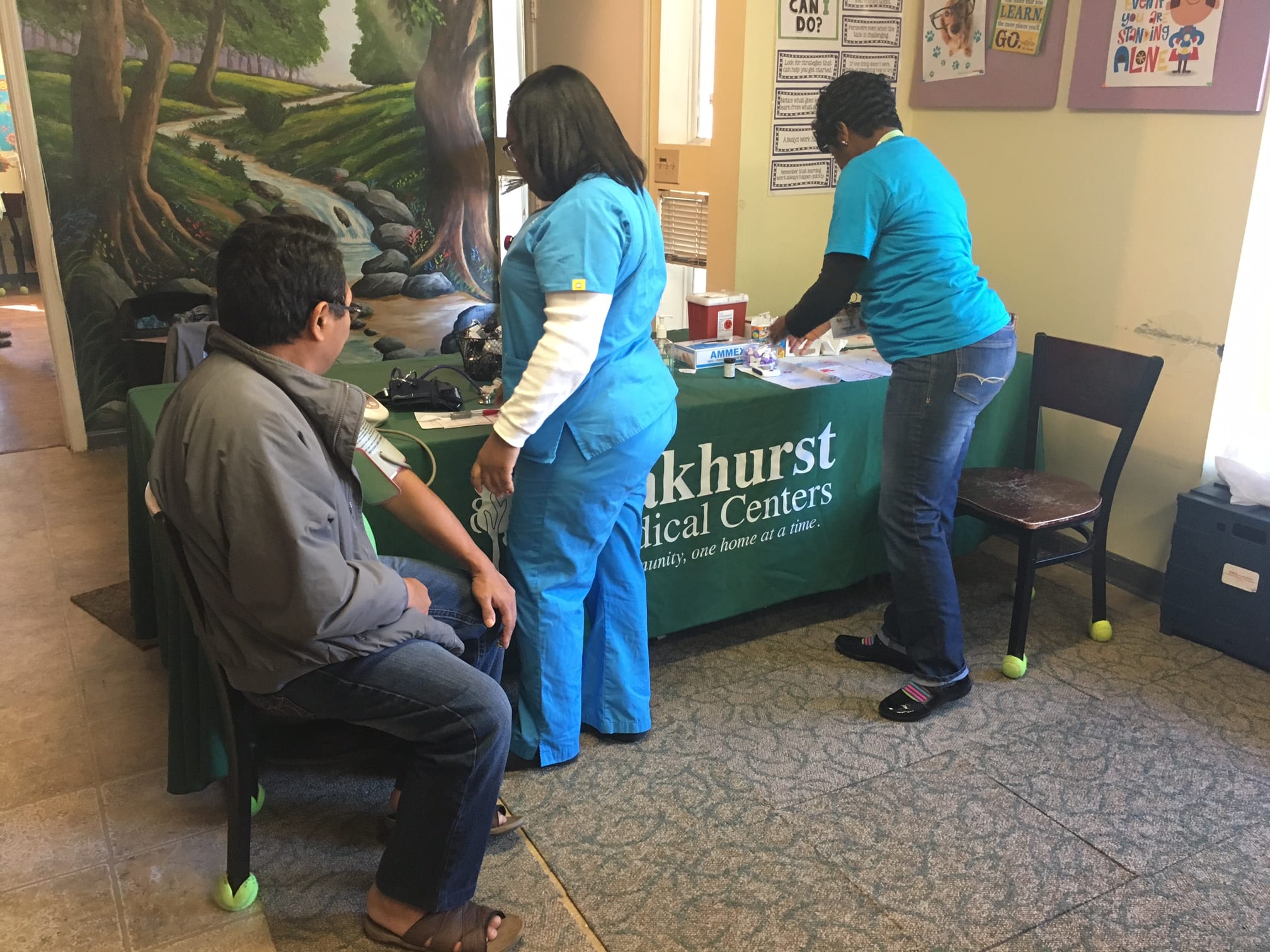 Oakhurst Medical and Star C hosted their annual free on-site health fair at Willow Branch Apartments on a beautiful, crisp October morning and had strong attendance and participation from its residents.  As part of the Health Fair, Oakhurst offered a free medical screening, healthcare navigation (to help families navigate affordable health care payment options) and appointment scheduling for a primary care physician, dentist or ObGYN at Oakhurst.  If the family could not afford the Oakhurst appointment, then Star-C has a Memo of Understanding with Oakhurst to pay for this initial cost.
We had over 30 families participate and 22 medical appointments were scheduled.  Two residents were transported to the Emergency Room due to medical screening results.  The overall goal of Star C, with Oakhurst as our medical partner, is to make sure all 700 residents living at Willow Branch have a primary care physician, dentist and way to pay for these services.
Product was also donated by residents of the Ansley Park neighborhood including personal hygiene supplies, cleaning, paper, school supplies, and Dresher and Cohen, DDS generously donated tooth brushes and tooth paste packages.  The residents were thrilled with their haul of these products which often are luxuries for families living on less than $19,000 per year.
We so thank the staff at Oakhurst Medical, Dresher and Cohen and the Ansley Park residents for their time and generosity!