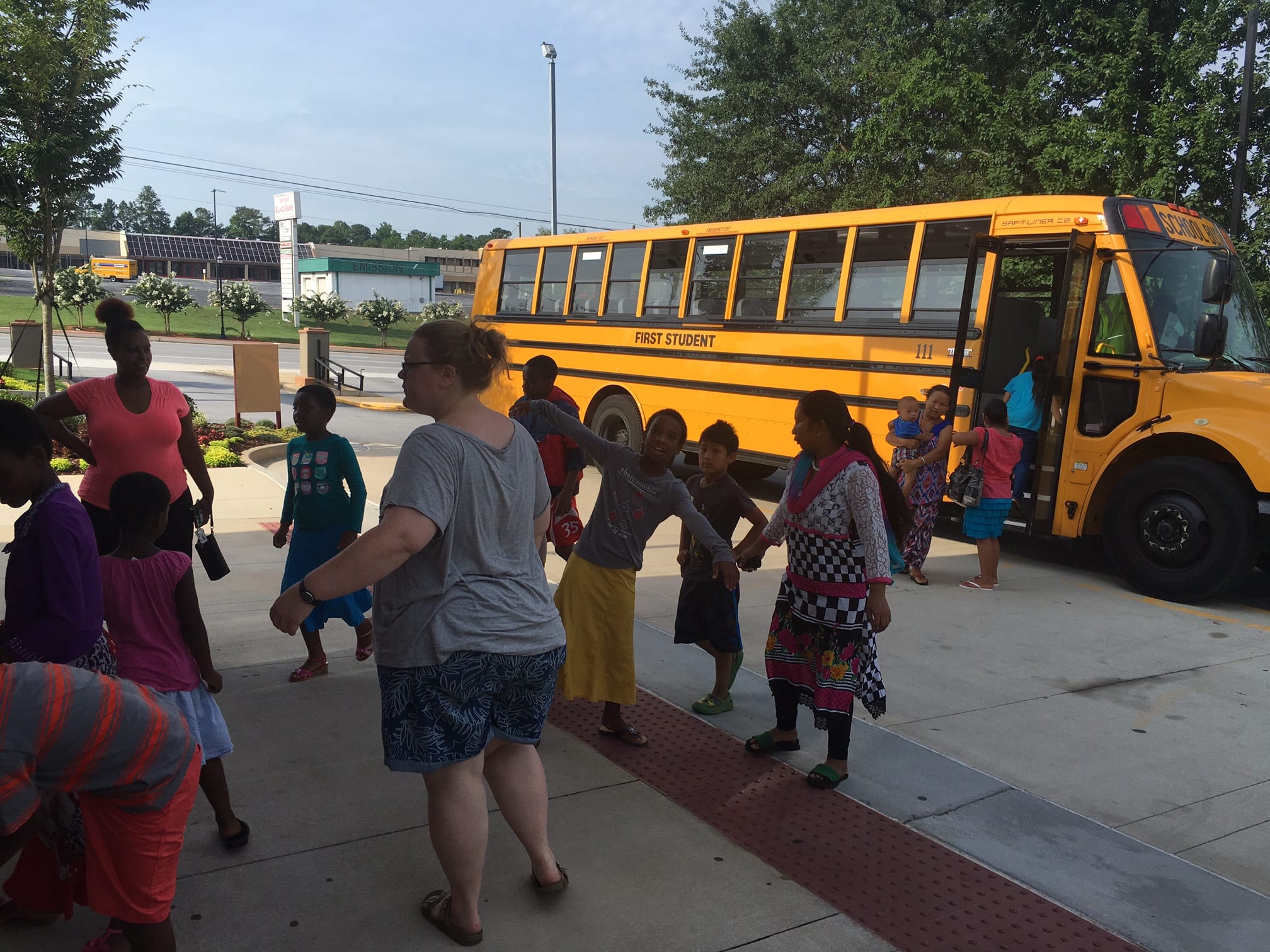 "The children in the Star C After-School program and their parents boarded a big yellow school bus at Willow Branch Apartments on Saturday morning for a visit at Oakhurst Federally Qualified Health Clinic, the medical partner of Star C and Willow Branch Apartments.
Oakhurst, Willow Branch and Star C are committed to making sure all our children are "school ready" for the coming school year at Indian Creek Elementary.  This included an exam by a physician and dentist to make sure they were off to a healthy start.  All children received a backpack with school supplies and the parents received a gift bag of cleaning supplies, toothpaste, toothbrushes, soap, shampoo and other personal products. We finished the event with a lunch box from Chick Fil A! 
  Thank you to Oakhurst, our translators and volunteers for making this a huge success!