May was a busy month for the wellness program at Willow Branch Apartments. We offered three health education classes, attended a community health fair and ended the month with a health screening event sponsored by Oakhurst Medical Center. We're thrilled to see the interest residents are taking in improving their health.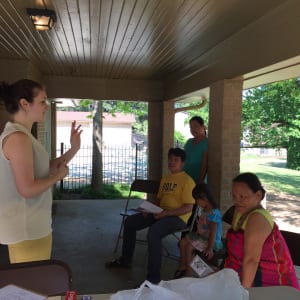 Dental Care – Our dental health lesson educated residents on the importance of brushing, flossing and using mouthwash to prevent cavities and infections. Most of our adult residents do not have dental insurance, so prevention is important for them. We also reminded parents that Medicaid and Peachcare for Kids cover two cleanings a year for children starting when they are toddlers, and we helped them find the closest Children's dentist to schedule appointments. Each participant received dental floss, toothpaste and toothbrushes for their family.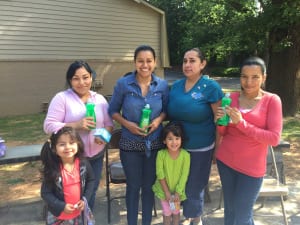 Personal and Home Hygiene – Our hygiene lesson began with an activity using glitter to illustrate how germs spread. We reviewed when kids should be washing their hands, and when parents should be sure to sanitize in the home. Each participant received antibacterial soap and cleaning liquid. Many of our residents depend on SNAP (Food Stamps) to purchase groceries, but they cannot buy cleaning products or toiletries with their SNAP card, so it's especially helpful to receive these products.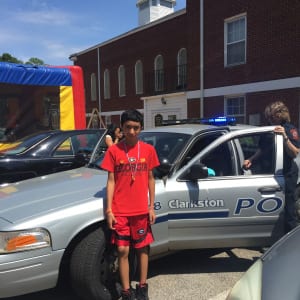 Clarkston Community Health Fair – Willow Branch Residents participated in the Clarkston Community Health Fair held at the International Bible Church, sponsored by CDF Action, World Relief and New American Pathways. Participants engaged healthcare providers in the community and accessed valuable resources. The kids even got to meet the Clarkston police and had a blast sitting in the cop car and playing with the siren.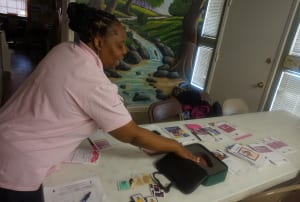 Breast Health – The Avon Foundation came to Willow Branch to provide a lesson about detecting the early signs of breast cancer. Women over 40 were able to sign-up free mammograms at Grady Hospital.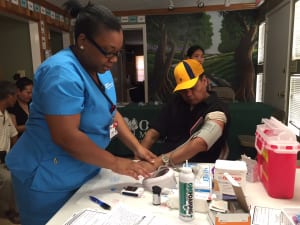 Health Screening with Oakhurst Medical Center – Oakhurst Medical Center came to Willow Branch to provide free blood sugar and blood pressure tests for residents. Each participant received a card with results and was offered to schedule a Physical exam at Oakhurst Medical Center the following Saturday. Star C is covering the cost of Physical Exams for any resident who is uninsured and is ineligible for health insurance.